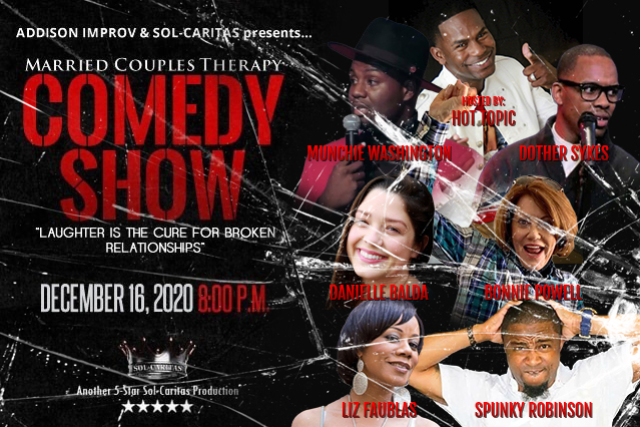 Married Couples Therapy's Bio
Has he finally realized taking care of household duties is a full-time job? Has she become your new football buddy? Are you both ready to get back to that pre-COVID-19?

Well, we can't promise that. However, we will definitely turn that pandemic pain into much-needed laughter! This year has been hard on everyone, especially the "significant" others. No one ever imagined "I do" would become a 24 hour / 7 day a week test of patience through non-stop attempts at "quality time". We've got that escape you've been looking for! A two-hour reprieve that will add humor to the new normal, at least for a couple of hours! COVID couples humor… who knew?

We did!



Follow us on Twitter: @solcaritas

Learn more about the powerhouses behind this and all Sol-Caritas' blockbuster productions please visit www.sol-caritas.com.