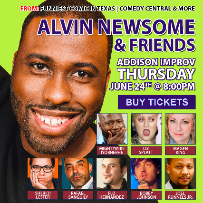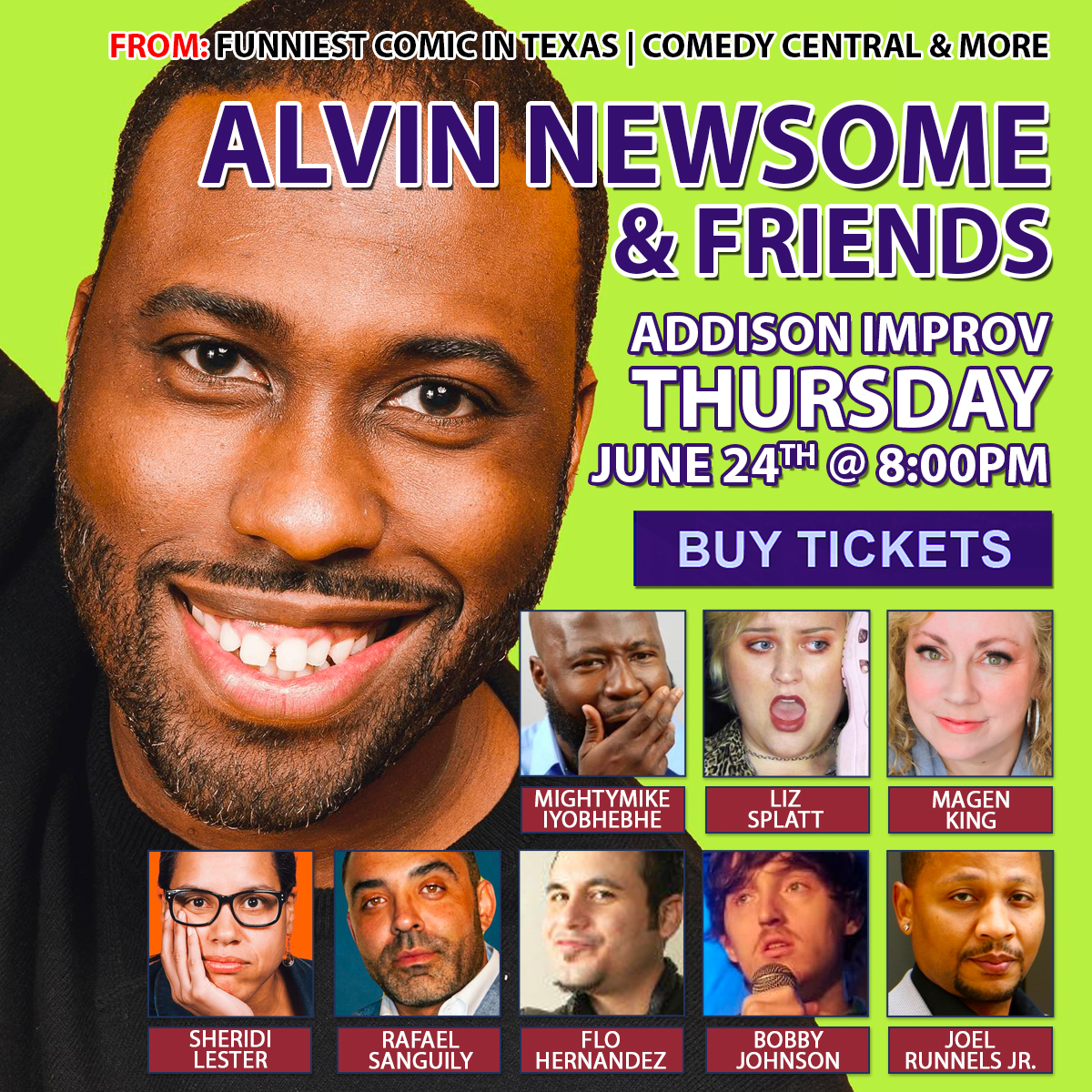 Alvin Newsome & Friends
You missed it! This show has passed.
Alvin Newsome's Bio
Alvin is a regular on the DFW comedy scene who has been on the rise. Originally from Memphis, TN Alvin has been entertaining audiences with relatable topics like marriage, parenthood, getting older, & the dredges of corporate America. His style is meant to be enjoyable to all backgrounds & has garnered him opportunities to perform in the Ventura Comedy Festival, Sacramento Comedy Festival, San Diego Comedy Festival, Memphis Comedy Festival, Floodwater Comedy Festival, Oak City Comedy Festival, Gilda's Laughfest & an appearance on the Kill Tony Podcast. In addition, his comedic talents have also led to him opening for well respected headliners Baron Vaughn, Sarah Tiana, Matthew Broussard, Jenny Zigrino, Aparna Nancherla & Paul Rodriguez.
Learn More