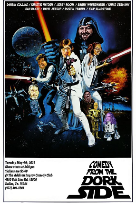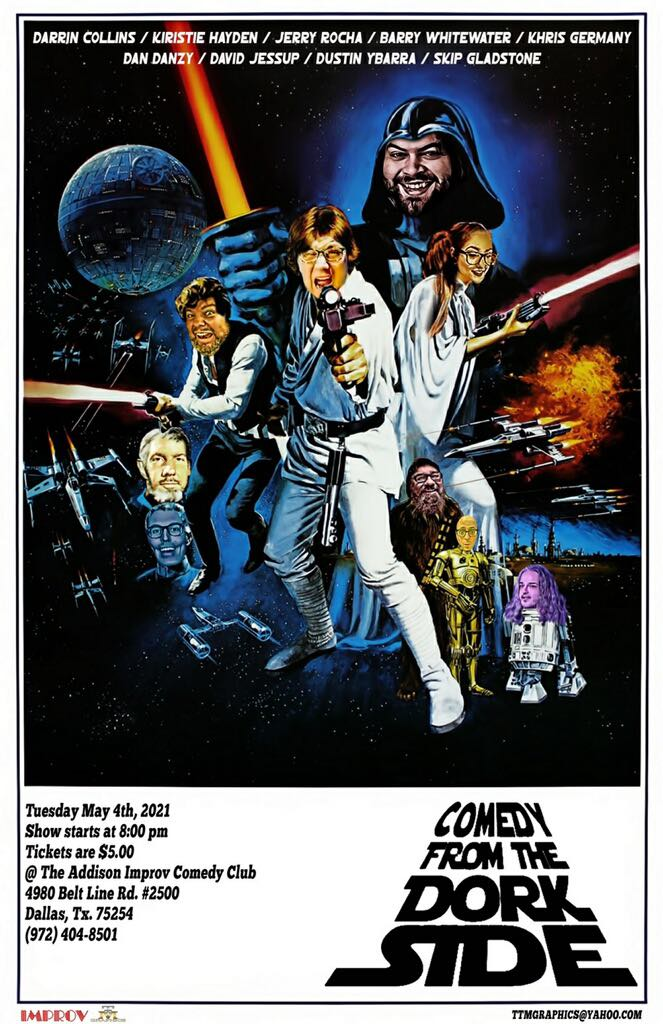 Comedy from the Dorkside with David Jessup & Friends
You missed it! This show has passed.
David Jessup's Bio
Straight out of quarantine and back on stage for the first time in over a year, David Jessup is ready to deliver the laughs along with some of his friends as we present to you COMEDY FROM THE DORKSIDE!! David has performed on the Wendy Williams Show and was also the official warmup comic for The Flip side and BBQ Blitz. David is also an accomplished artist and some of his incredible works can be found on instagram @ChildrenofDave and Curiosities in Dallas as well as Gina Marie's Antiques in Shreveport. Joining him is: Dan Danzy - FCIT 2019 Finalist, Co-Host of the Counting Lights Podcast and Twitch Streamer at TwitchTV.com/RednebulaPictures Khris Germany - Standup Comic, Co-Host of The Counting Lights Podcast and Two-Time NWA Tag Team Champion Kirstie Hayden - Co-host of Addison Improv's "You got Five on it" Weekly Comedy Showcase Barry Whitewater, and More! Don't resist the DORKSIDE and May the 4th be with you!
Learn More