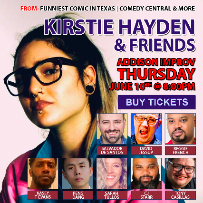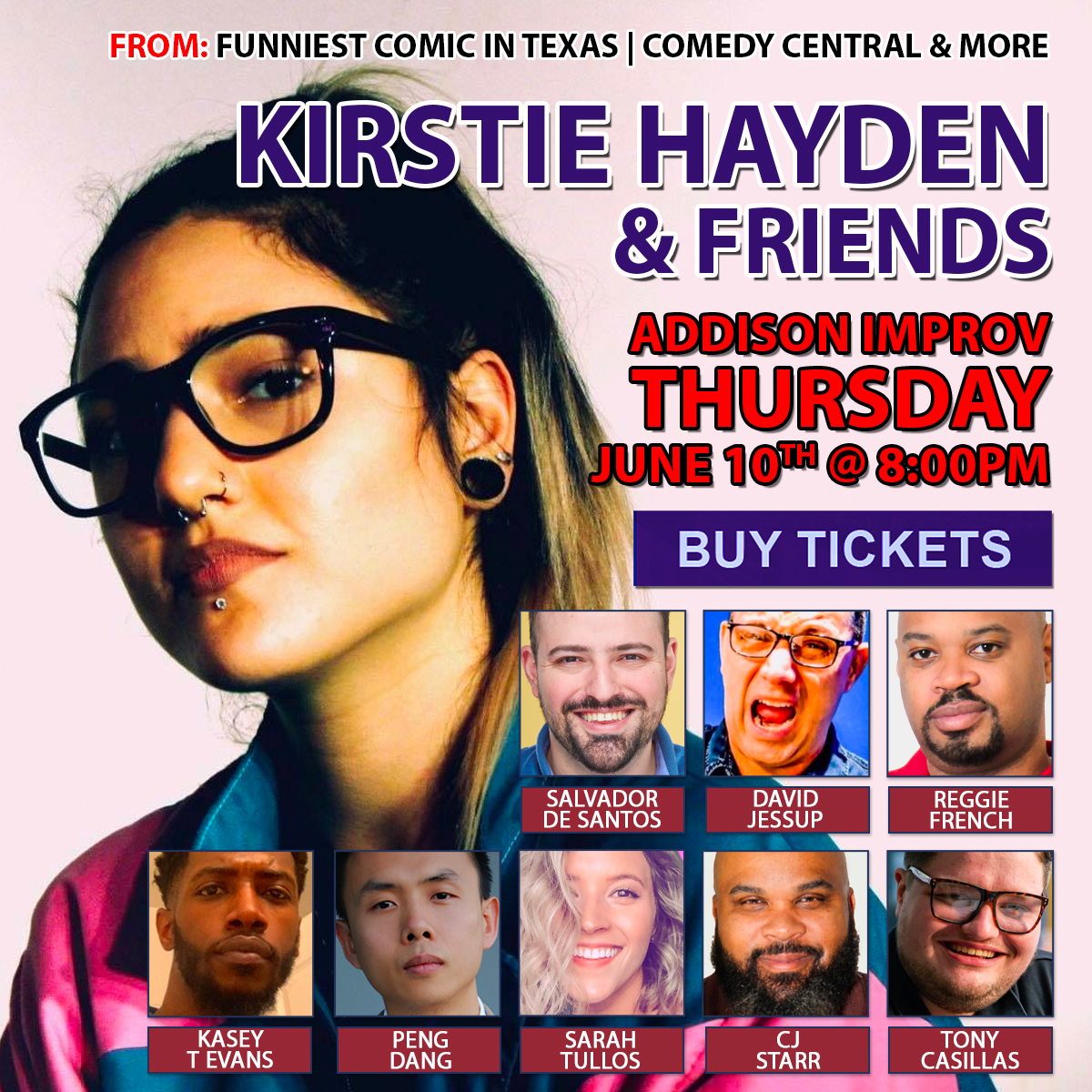 KIRSTIE HAYDEN AND FRIENDS
You missed it! This show has passed.
KIRSTIE HAYDEN's Bio
Kirstie Hayden has been performing stand up comedy in clubs all around Texas since 2017. She provides a hilarious perspective on topics like dating, friendships, and death. She's been featured on Plano Comedy Festival and Funniest Comics in Texas. She's had the privilege of working with comics such as Andrew Santino, Steve Byrne, Mark Normand and more.
Learn More