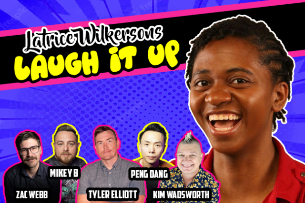 Latrice Wilkerson's Laugh It Up Showcase
You missed it! This show has passed.
Latrice Wilkerson's Bio
Comedian Latrice Wilkerson, a local favorite in Dallas, Texas, is quickly becoming a rising star in the comedy scene. She made her TV debut on Laughs where she left the audience crying with laughter. Nominated for Best Female Comedian for the Texas Comedy Awards. This one comedian you don't want to miss!
Learn More