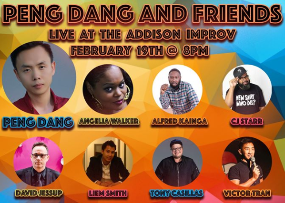 Peng Dang & Friends Showcase
You missed it! This show has passed.
Show Info
This is a showcase of the BEST local and national comedians. Our booking manager reviews 100's of comedians videos and watches various comedians live performances, to bring you the HOTTEST comics!

Don't miss out on any of these shows, everyone is different.