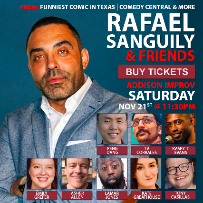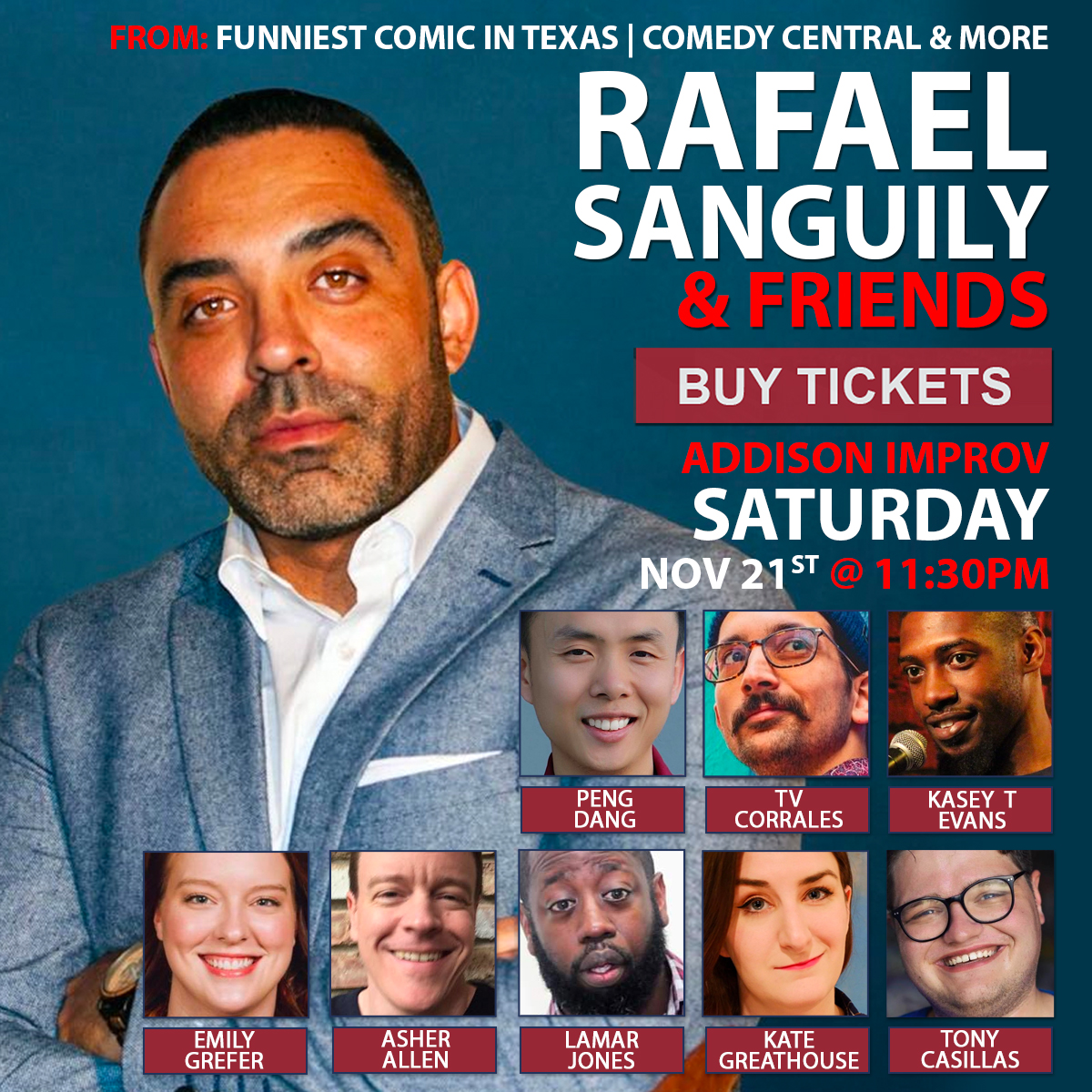 Rafael Sanguily and Friends (Late Show)
You missed it! This show has passed.
Rafael Sanguily's Bio
Rafael Sanguily is a recent transplant from Los Angeles. Born in LA to Cuban parents and growing up in a very culturally diverse area of Los Angeles has given him a unique perspective on his comedy. Rafael has performed at many iconic venues like the Comedy Store in Hollywood CA, The Ice House in Pasadena CA, the Addison Improv, and has performed in other clubs and colleges all over the country. He's also opened and featured for comics like Jeremy Picen, Robert Powell, Michael Quu, and Eric Myers.
Learn More