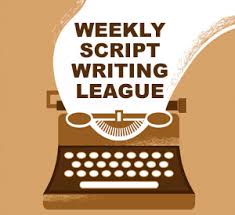 Weekly Script Writing League
Group meet up consist of 3 parts:
Meet & Greet at the beginning  |  Work on a weekly project  |  Review individual ideas
Please bring a laptop, IPad or some form of personal electronic for writing.
All participates will be asked to sign a non-disclosure agreement.
Addison Improv wants to help you be a better writer. Comedy, Drama, Sitcom, Movie, Romance, etc.
A Wednesday afternoon, 1:00pm – 3pm, writing community workshop.