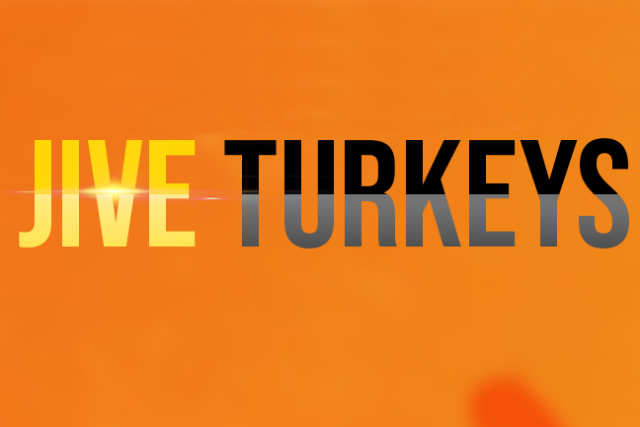 Jive Turkeys' Bio
https://app.mobilecause.com/vf/FoodDrive22/team/JiveTurkeys

Ali Siddiq speaks comedy. Based in Houston Siddiq has traveled the comedy circuit for over 15 years using wit thought provoking punch lines life experiences and perfect comedic timing to engage diverse racial economic and cultural audiences through standup as a headliner and through multiple other mediums as a writer producer and host.

Starting at Just Joking in Houston Siddiq begun to hone his talent by relentlessly pursuing the microphone and emerging as a weekly featured comic. Just Joking became the forum where he would create his brand strengthen his comedic story telling skills and catch the interest of some of the most talented comedians in the industry. This interest proved fruitful as Siddiq went on to either tour or work with premier talent including D.L. Hughley Bill Bellamy Bill Burr Cedric the Entertainer Angela Johnson Bobby Lee Katt Williams Eddie Griffin Maz Jobrani J. Anthony Brown Bruce Bruce Mike Epps Rickey Smiley and Kevin Hart.

Upon establishing himself as a strong performer whose culturally relevant humor penetrated multiple demographics Siddiq expanded his reach through television. Siddiq appeared on four seasons of BET's "Comic View" was a finalist on NBC Universal's "Stand Up for Diversity" appeared in the season finale of HBO's "Def Comedy Jam" appeared on BET's "One Mic Stand" and Bill Bellamy's "Who's Got Jokes" which aired on TV One. Adding to the stand up performances Siddiq has also lent his voice and perspective on TV One's "Washington Watch" with host Roland Martin. This appearance evidenced his commitment to ensuring that his audience learn something as well as laugh.

Whether in front of the camera or behind the scenes Siddiq continuously delivers laughter. As a writer he has received credit on Bounce TV's "Off the Chain"; Showtime's "Chocolate Sundaes " and Showtime presents "Bill Bellamy: Crazy Sexy Dirty;" and Affirmative Action Stand Up. Additionally Siddiq has worked in the capacity of a producer writer and voice talent in the production of Houston's Midtown Bail Bonds' commercial series which resulted in a surge of business for the company.

While diversifying mediums Siddiq continues to engage audiences on both domestic and foreign stages. Siddiq has traveled the globe performing in Germany Holland Brazil and London's Bloomsbury Theatre. He was humbled to be able to support the troops by performing in the USO Tour visiting South Korea Guam and Japan. On the home front he has most recently filled venues with laughter as the host of Bill Bellamy's Ladies Night Out Tour and as the headliner at the Houston Improv Arlington Improv Addison Improv Comedy Time J Spot Laugh out Loud and the River Center. Siddiq was also a featured performer on Houston's Majic 102.1 FM's 35th Anniversary concert sharing the stage with Grammy nominated Jill Scott and former Gap Band lead vocalist Charlie Wilson.

Recognized for his ability to connect with audiences Siddiq also uses that talent to connect with his community. Siddiq produces the Jive Turkey Comedy Jam which most recently collected can goods which were donated to the North Texas Food Bank. Additionally he was the Keynote speaker at Texas Southern University's 2012 Freshman Orientation. Siddiq also performed at a Texas League of Young Voters Education Fund event which urged the audience to participate in the 2012 election with a set entitled "Vote for your Dayum Self."

Ali Siddiq's goal is to use comedy as a medium that helps the world to engage in conversations and realize that we as a people have more in common then we have different. He states "My philosophy is that happiness is laughter laughter is comedy and comedy is therapy."