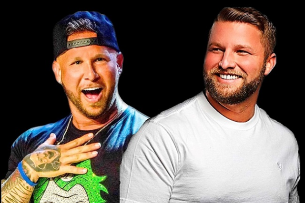 Dustin Sims ft. Jesse Peyton
You missed it! This show has passed.
Dustin Sims' Bio
Dustin Sims is a comedian from Oxford, Alabama. Best known for his Snapchat videos and 'Talking to Myself' series. His unique style of storytelling has accumulated him over a MILLION followers across social media. Dustin's raw comedy is mostly centered around bizarre life experiences that are guaranteed to keep you laughing! Houston Texas native, and veteran comedian, Jesse Peyton will also be featured on this show.
Learn More