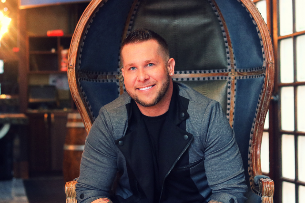 Jesse Peyton 40 and Funny
You missed it! This show has passed.
Show Info
Jesse is turning 40!! What are we doing to celebrate this dinosaur? Putting him to work! Come see Jesse Peyton and his favorite comics perform on his 40th birthday!!


For over 7 years, Houston Native, and comedian, Jesse Peyton has headlined shows all over Texas. He's also featured nationally, opening up for Steve Trevino, Nicole Byer, Nick Guerra, and more. He's appeared on Sirius XM radio's Shade 45, performing live at Caroline's on Broadway as a national finalist for the Sway in the Morning Show's Comedy Search in 2020. Jesse also placed 4th in the 2019 Funniest Comic in Texas competition, and he placed first in all of Houston!


This rising star has achieved such merits with his "Not-Safe-For-Work" style and raw, unbridled material. Energetic, witty and charismatic on stage, Jesse engages audiences while remaining exposed, showing you his life through a unique lens and letting you navigate his twisted mind and take a peek at his spin on life.