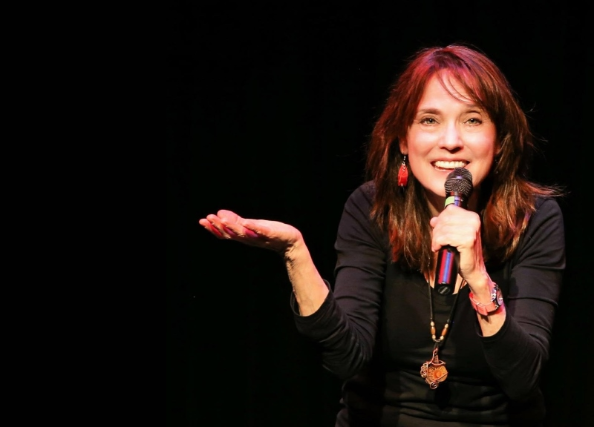 Linda Stogner's Bio
When you hear Linda Stogner's act on stage, you get the sense that she lives in her own little world where common sense and normalcy don't exist. But as Joel Hodgson once said, "That's OK, they know me there."

The comic and filmmaker was born into a life of absurdity. She was brought into the world by a father who got mixed up in a Chicago crime syndicate when he had an affair with the wife of a local mob boss. When her mother left her with her father and he couldn't take care of her, his partner-in-crime brought her back to Texas where his parents raised her with a set of phony adoption papers. That sounds like the perfect resume for a budding comic but it wouldn't be fair to just call Stogner that. She's also a gifted and heartfelt storyteller.

Her storytelling skills and unique point of view have earned her comedy honors such as the Funniest Comic in Texas as well as several Emmys and a Gold Hugo award for the short films and documentaries she's made for KERA and the PBS series Life 360.