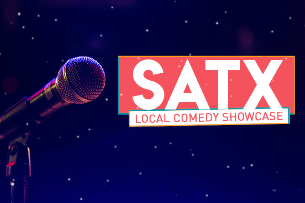 SATX Showcase
You missed it! This show has passed.
Show Info
Enjoy the SATX Showcase for ONE NIGHT ONLY featuring some of the funniest comics you'll ever see. If you like shows like NBC's Last Comic Standing, HBO's Def Comedy Jam, or Netflix's The Stand Ups , this is a variety of quality stand up comics on one show. You'll laugh and be quoting this show for years. Don't miss this event...
COMICS: To sign up for this event, email
[email protected]
Entries will be on a first come, first serve basis.