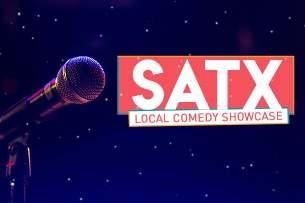 SATX Showcase
You missed it! This show has passed.
Show Info
Enjoy the SATX Showcase Mic every Tuesday featuring some of the funniest comics you'll ever see. See a combination of veterans and newbies getting on stage to show how funny they are!

COMICS: Sign up will be at club. We draw names at 7:10pm, no later. 4 minutes of stage time per comic.