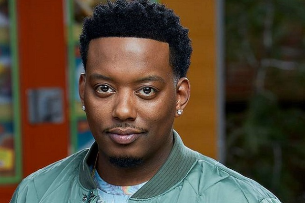 Comedian CP
You missed it! This show has passed.
Show Info
Comedian CP is a writer/performer currently starring in the second season of the HBOMax anthology series LOVE LIFE. Additionally, he is developing OAKLANDIA, an animated series for Amazon, as well as a feature for DreamWorks Animation called SPACE ARK.

Previously, CP was on a talent holding deal with CBS for the 2019-2020 season after starring in their pilot HISTORY OF THEM. He starred in OLE BUD'S ANU FOOTBALL WEEKLY, a special he co-created for Adult Swim and recurred as "Ned" on the critically acclaimed Comedy Central series DETROITERS.