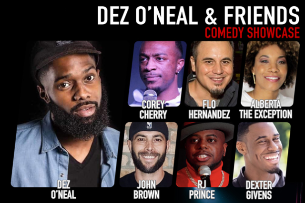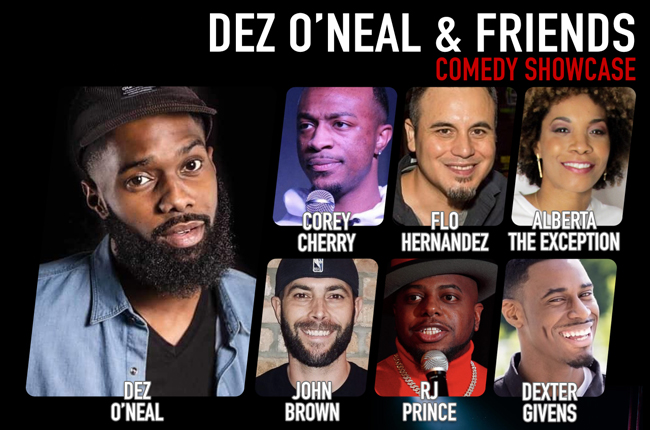 Dez O' Neal and Friends
You missed it! This show has passed.
Dez O' Neal's Bio
Dez O'Neal was recently dubbed the "Funniest Comic In Texas" out of 500 contestants! Dez O'Neal also known as the DOC, the funny doctor living the mantra that laughter works just as good as medicine, is a (Dallas) DFW Stand-Up Comedian introduced to the arts via acting/theatre. Three years ago, he took his naturally humorous personality and his theatre training to the stage as a Stand-Up Comedian, and has built and building a supportive following based off his comedic prowess. Dominating the local scene, and currently working as a traveling comedian, Dez O'Neal is definitely one to keep your eye on. With his classic approach to comedy, one sit in on one of this comic's jokes you'll find yourself taking in a deep breath of fresh air. He restores the belief that a comic can actually still have punch lines and be funny! Join the movement and support a classic in the making: Dez O'Neal Comedy!
Learn More