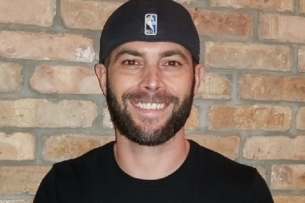 John Brown and Friends
You missed it! This show has passed.
John Brown's Bio
"Fresh off the pandemic, the launching of his new podcast with Co-Host and fellow friend and long time stand comedian Ben Creed, along with the recording of his first comedy album, "Big City Boy". In November 2021 he is an official performer on, "Skankfest South", one of the most popular comedy festivals in the country and quickly sold out. "Skankfest South" is scheduled to go down at The Secret Group down in Houston, Tx, November 5th-7th. He just recently launched a podcast titled , "No End Incite", where he hosts alongside good friend/Co-Host, and 45 year Standup comedy vet and regular touring headliner, Ben Creed (HBO, Showtime). John had opened for many popular comedians such as: Eddie Ifft, Chris Porter, Dustin Diamond, Chris "Kid" Reid, Pauly Shore, Steven Michael Quezada, Shane Torres, and Sam Tripoli, just to name a few. In 2018 he was selected to appear on the audition show for "Kevin Harts: Hart of the City" on Comedy Central, and he has also appeared several times on the very popular, and steady growing comedy podcast titled, "Kill Tony" after its host Tony Hinchcliffe.
Learn More